On April 10, Shanghai-based peer-to-peer lending company Shanlin Finance, which reportedly has over $2 billion in assets under management, was shut down by Shanghai authorites. On the same day, investors reported difficulities withdrawing money from Shanlin's homepage, and the Shanlin Fortune App, which officially launched on May 10, 2016, could no longer be opened.
On that evening, reporters from a website, ndb.com, went to Shanlin's headquarter in Shanghai and found the office area was still brightly lit, and a display screen in its lobby was still playing Shanlin Finance's promotional videos. However, there were no employees working in the office, except several security personnel, and at least five workers were using carts to carry a number of packed carton boxes to a truck parked outside the building.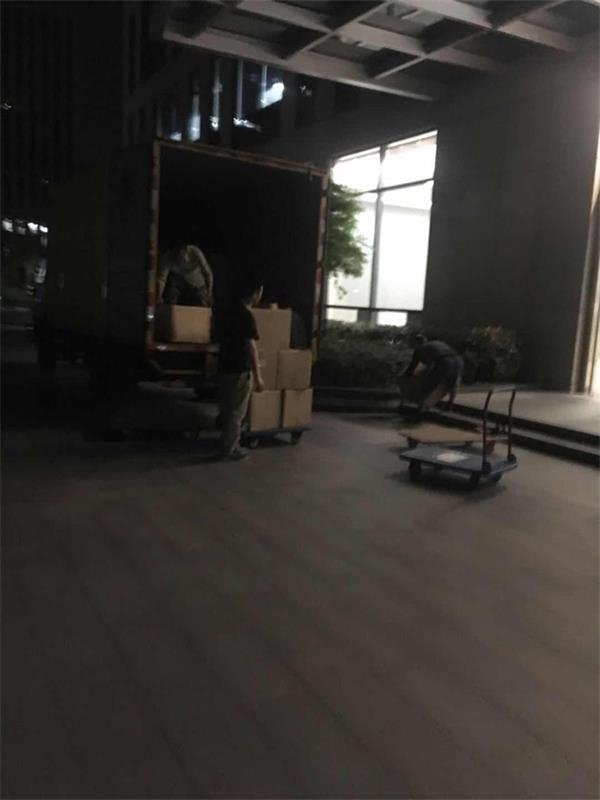 source: ndb.com
Similar to the notorious incident recently involving Ezubao, which took in roughly 50 billion yuan ($7.6 billion) from about 900,000 investors, Shanlin Finance has been accused of running a Ponzi scheme. Most of the financing projects listed on its platform were fake, according to a report from JPM.cn.
"The company set up fake borrowers or financial projects enticing investors to provide loans at an attractive rate," the report said. "Instead, the money was divered into company's private bank accounts with money from new investors to pay back previous investor. This is called zi rong (financing for the company itself), which is the textbook version of a Ponzi scheme."
According to public record, Shanlin Finance was established on Dec. 14, 2013, with a registered capital of 1.2 billion yuan. The company is a wholly owned enterprise of Boyun Zhou, its single shareholder and legal representative. Shanlin operates under several P2P platforms, including Shanlin Wealth, Yibao Credit, and Shanlin Bao.
The alleged fraud comes despite recent efforts of the government to protect investors. Last May, the China Banking Regulatory Commission (CBRC) issued a policy that requires all P2P platforms to appoint commercial banks as custodians of clients' money to prevent misuse of funds. Following the instructions, Shanlin Finance announced in December that it had started to use Xiamen International Bank as its custodian bank. On April 11th, Xiamen International Bank told reporters in China that "Shanlin Finance is currently the largest platform for deposits in Xiamen International Bank," but the bank has just frozen the remaining deposits until further notice from the government.
Although there's no final verdict from the government, a scam this big could easily scare away more investors and put more pressure on the Chinese government to implement more stringent regulations on all micro-lending companies.