Popular Video Site Bilibili Plans a $400 Million U.S. IPO
With more than 150 million daily active users, China's top online platform for streaming Japanese animation could go public early this year.
Jan 24, 2018 1:13 PM PT
author: CapitalWatch Staff
Bilibili.com, China's top online platform for streaming Japanese animation, is planning an initial public offering in New York that could value the company at more than $3 billion.
The IPO, which could come early this year, is likely to raise as much as $400 million, according to Reuters. That would be double the amount that sources told Bloomberg News the company was planning three months ago. Details of the offering have yet to be finalized, these reports said.
Bilibili, a popular video site launched in 2006, has more than 150 million daily active users. Roughly 75 percent of its users are anime, comic, and gaming (ACG) fans between 17 and 24 years old. Bilibili licensed more than 300 new Japanese titles between January 2015 and July 2017, making it the biggest anime-streaming platform in China, beating Tencent Holdings Ltd. and iQiyi.com, according to a report from consultancy IResearch.
What makes Bilibili unique and popular among its fans is its interactive design. The website features a special function called "danmu," which allows users to interact by commenting on top of the images across the screen.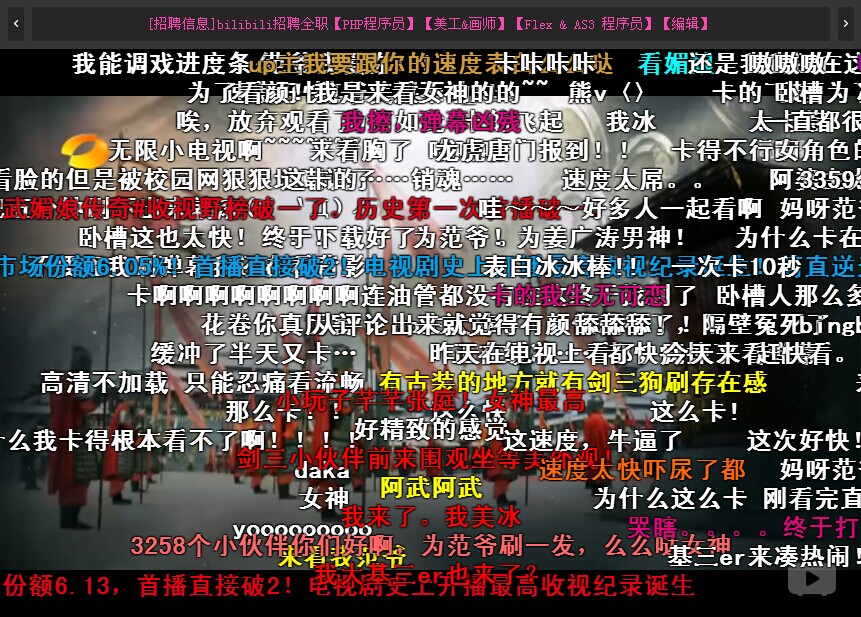 Screencatch of Bilibili Japanese movie with "danmu" function
"In China, the ACG fans are mainly millennials, and the ranks are swelling. And so is Bilibili's social influence, as it represents the taste of the younger generation," said Shicong Ma, an analyst at Analysys. "Now its revenues come from not only the paid membership but more sources including the offline anime convention and investment in gaming."
So far, Shanghai-based Bilibili has raised multiple rounds of fundings, including the latest D Series round of over RMB 100 million ($15.2 million) from Tencent in 2015.